Siddurim, Haggadot, Texte, etc.
Please click on the little square symbol (full screen) at the bottom right to enlarge the booklet.

Wenn man unten rechts auf das Viereck-Symbol (ganzer Bildschirm) klickt, kann man das Heftchen vergrößern.
Siddur Kabbalat Shabbat + Maariv Erev Shabbat engl-dt-hebr-transliteration
In our services page numbers are given for Siddur Seder haTefillot (German version of Forms of Prayer 7th ed.) and Siddur Schma Kolenu. You can follow the service with any traditional siddur.
Im Gottesdienst werden die Seitenzahlen angegeben für Siddur Seder haTefillot (hg. Jonathan Magonet) und Siddur Schma Kolenu. Man kann aber auch jeden anderen Siddur benutzen.
Siddur Shaharit Shabbat english-deutsch-hebrew-transliteration
HAVDALAH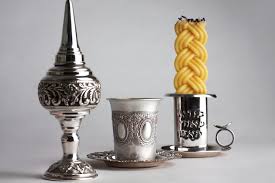 Chanukka
SchumZoom Tu biShvat Seder
Megillat Esther
SchumZoom Pessach Haggadah
SchumZoom Erev Yom Tov Machzor
Tisha beAw
Shavuot / Megillat Ruth
Tashlich